I recently posted about setting up an AllSky Camera for capturing activity in the sky overnight. I had some setup issues at the start and then when I got passed that mother nature did not give me a nice clear sky all night long. Well, last night (April 14, 2020, to April 15, 2020) was finally clear all night long and I managed to finally get some good results from the camera.
Here is a keogram of the night sky, unlike some of the others I have had you can see there were no noticeable clouds all night. The keogram allows you to quickly scan the night for any interesting objects. Sadly last night other than the standard stars nothing really stands out.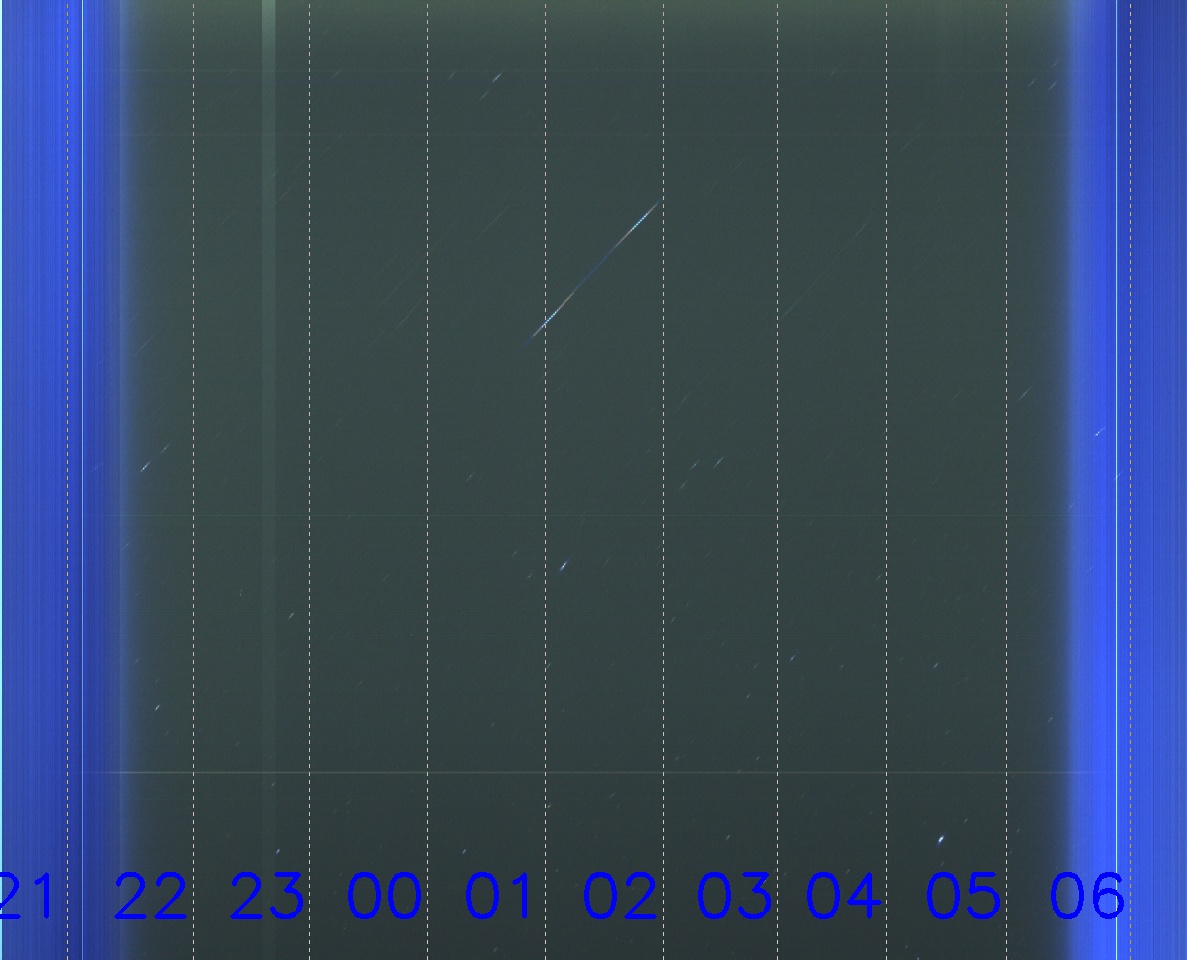 However, as the sky was clear the star trail image looks really nice.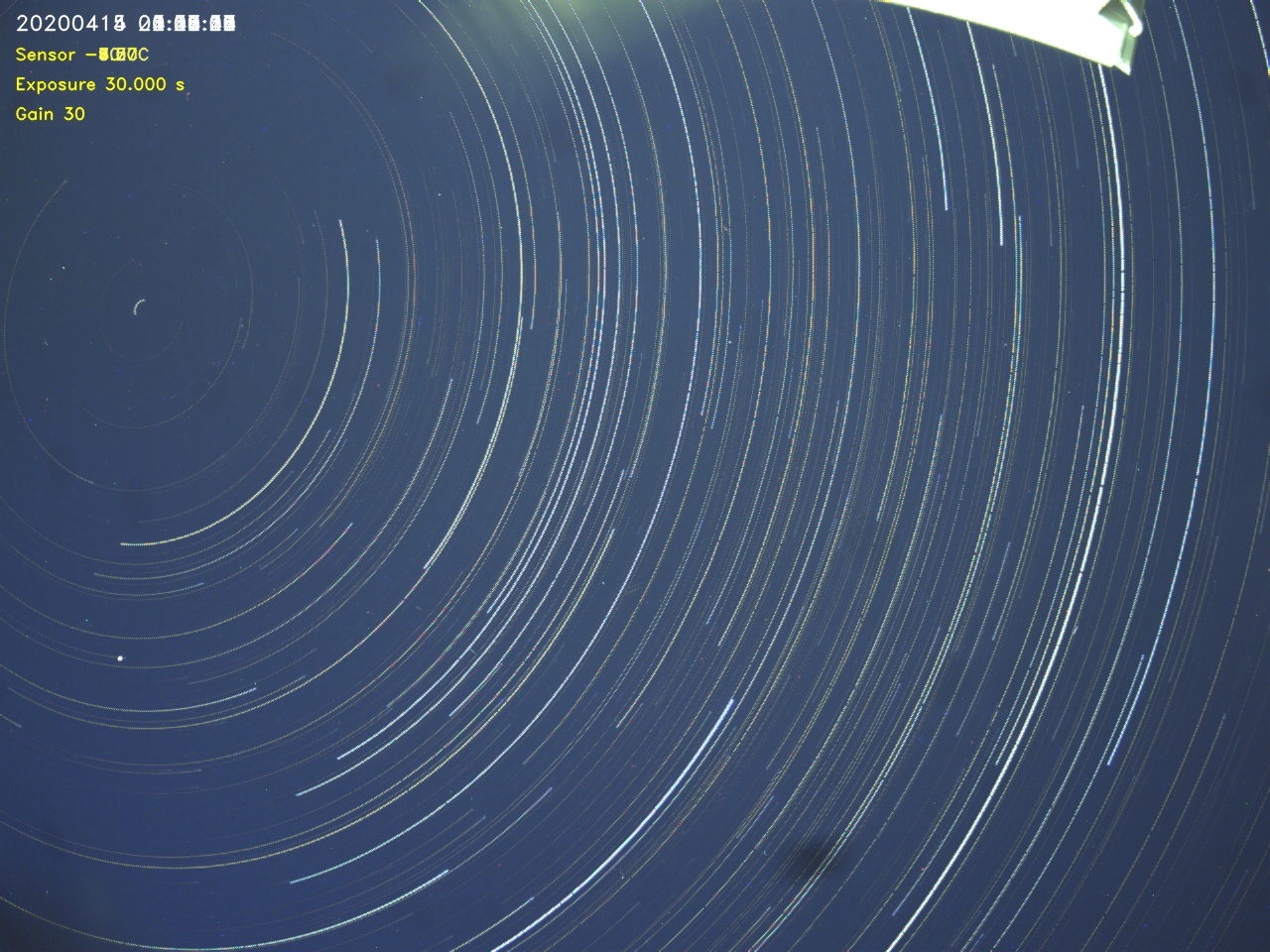 If you want to see the stars track across the sky you can follow this link to see a video. There were some things that stood out in watching the video. They are probably meteors or perhaps a satellite. The times listed below are for the video and not the actual time of night:
00:08 – 00:10 Something shot across the sky just below the centre of the video
00:14 – 00:16 Bottom half of video to the left of centre
00:21 – 00:23 Faint, but a long and thick trail starting from the top of the video (just left of centre) streaking down towards the right
00:33 – 00:35 Faint, but a long trail starting from the top of the video (just left of centre) streaking down towards the right
Some handy links related to my camera